CUSTOMER ACQUISITION FOR INSURANCE PROS
Insurance Leads &
Business Growth
Solutions
Get the insurance marketing technology and and lead generation solutions you need to attract, capture, and convert more and better insurance clients. Built by insurance marketing and lead generation experts.
Insurance Demand Generation
Get Exclusive Insurance Leads Daily
Insurance Lead Generation Systems
Insurance Lead Engagement Systems
Insurance Marketing Coaching
rebel iQ client
After collecting over 5,300 leads using rebel iQ, I am still amazed at the pull through rates when someone clicks one of my lead generation forms.
Customer Acquisition Solutions for
All Types of Insurance
Auto Insurance
Boat Insurance
Business Insurance
Comprehensive Coverage
Disability Insurance
Flood Insurance
General Insurance
Health Insurance
Home Insurance
Liability Insurance
Life Insurance
Long-Term Care Insurance
Marine Insurance
Medicare
Pet Insurance
Professional Liability
Renters' Insurance
Term Life Insurance
Travel Insurance
Umbrella Insurance
Whole Life Insurance
And many others!
Build the relationships that
build your business
Grow your business with marketing tools and services built by insurance marketing experts.
Attract qualified prospects
Optimize your online presence
Get found where prospects are searching
Highly-targeted traffic on demand
Get exclusive insurance leads
Generate your own insurance leads
Receive exclusive leads daily or weekly
Get targeted leads in any state or zip code
Convert more business
Feed insurance leads directly to your CRM
Get instant lead notifications
Automated lead follow up built-in
rebel iQ client
The functionality of rebel iQ is fantastic. It's easy to use on the backend, easy to customize, and clients love using it on their end — both mobile and computer. I focus primarily on writing quality articles for leads, and by simply inputting call-to-action links in each article (which then lands on a specific rebel iQ page) have generated over 75 exclusive leads in less than 2 months.
integrations
Connect to your CRM and 3rd-party marketing and automation tools
You can send any lead data you collect with rebel iQ to virtually any other system.

Get expert guidance.

Every step of the way.
You don't need any digital marketing skills to use rebel iQ.
Here are a few ways we help make it easy:
Expert Marketing Advisors
Guided Product Walkthroughs
24/7 Online Support Center
Exclusive Facebook Groups
Lead Conversion Webinars + Coaching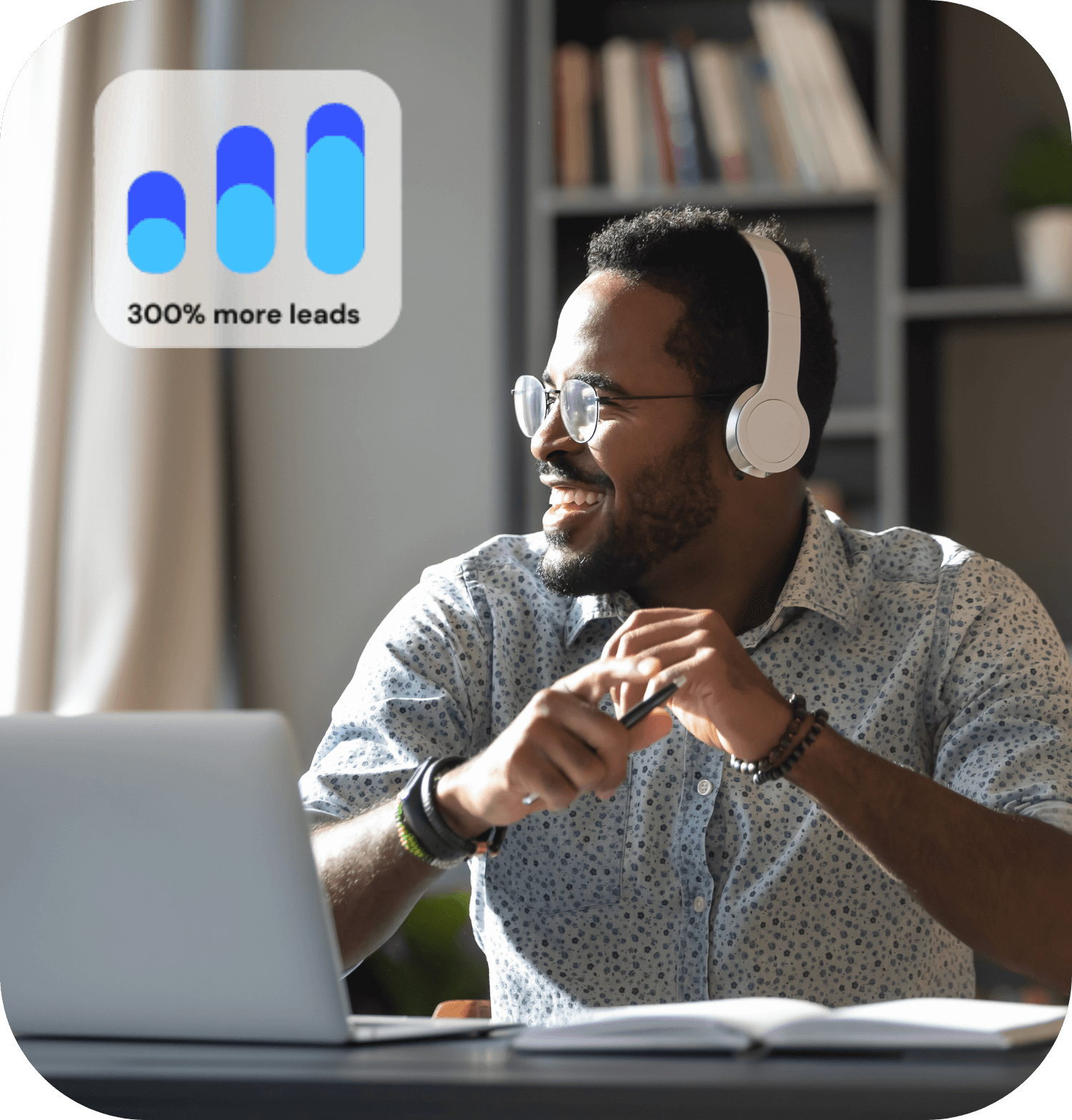 Secure. Compliant. On brand.
We work with many insurance companies that have strict requirements for security, compliance, and branding. Get in touch to see how we can meet your needs.
rebel iQ client
I have used rebel iQ for several years now and can't imagine what I would do without their lead generation system. The number of people who go to my website and complete the lead forms is close to 14% which is crazy high. You won't be disappointed!
Discover how rebel iQ helps you grow your insurance business
Your rebel iQ demo comes with a free, personalized Digital Marketing Assessment.