YOUR WEBSITE + OUR GROWTH SOLUTIONS
Drive more revenue

from your high-traffic website

Partner with rebel iQ to quickly increase revenue from the traffic you're driving to your website. Whether it's 1K visitors or 10M+/month — we can show you results fast.
Significant Rev-Share Opportunities
Gray & White Labeled Solutions
Custom Performance Reporting
On-Brand, Secure, & Compliant
Supports Unlimited Traffic
You're in good company.



CEO, AIME & Brokers Are Better
rebel iQ set the foundation for the amazing growth of our Brokers Are Better Network and quickly became our strongest partner. Adopted by 700+ of our members in less than 12 months, rebel iQ has revolutionized how AIME brokers are able to generate organic leads and establish an online presence for their respective brands.
Build the relationships that
build your business
Grow your business with traffic monetization systems that make your website even more valuable to you and the people you're driving to your website.
Engage qualified prospects
Optimize your pages for more engagement
Optimize your content for conversion
Drive more quality leads
Increase click-to-lead capture rates
Get more out of the clicks you're driving
Increase your revenue
Increase revenue without increasing traffic
Track everything through your dashboard
Secure. Compliant. On Brand.
We work with hundreds of companies across a variety of business sectors that have strict requirements for security, compliance, and branding. Get in touch to see how we can meet your needs.
VP of Marketing Operations, Guaranteed Rate
We're extremely pleased with the success that we've seen since implementing rebel Connect into our directory. Our lead capture has significantly increased, and we've seen a lead-to-file rate of 30%+ since day 1.
integrations
Connect to your CRM and 3rd-party marketing and automation tools
You can send any lead data you collect with rebel iQ to virtually any other system.

Sales Director, Zillow
rebel iQ is awesome… these are the best converting landing pages we have seen to date. We (Zillow.com) now have a number of clients using rebel iQ and the results speak for themselves. We are seeing a 20-40% increase our client's landing page capture rates because of rebel iQ. This means that our clients ad dollars are 20-40% more effective.
We'll partner with you to
achieve common goals.
Here are a few ways we help make it easy:
Experienced Digital Marketing Pros
APIs to Bulk Create & Customize Plugins
Integrations with Your Data & Systems
Secure, Compliant, & Effective Solutions
A Variety of Tools & Strategies to Help You Grow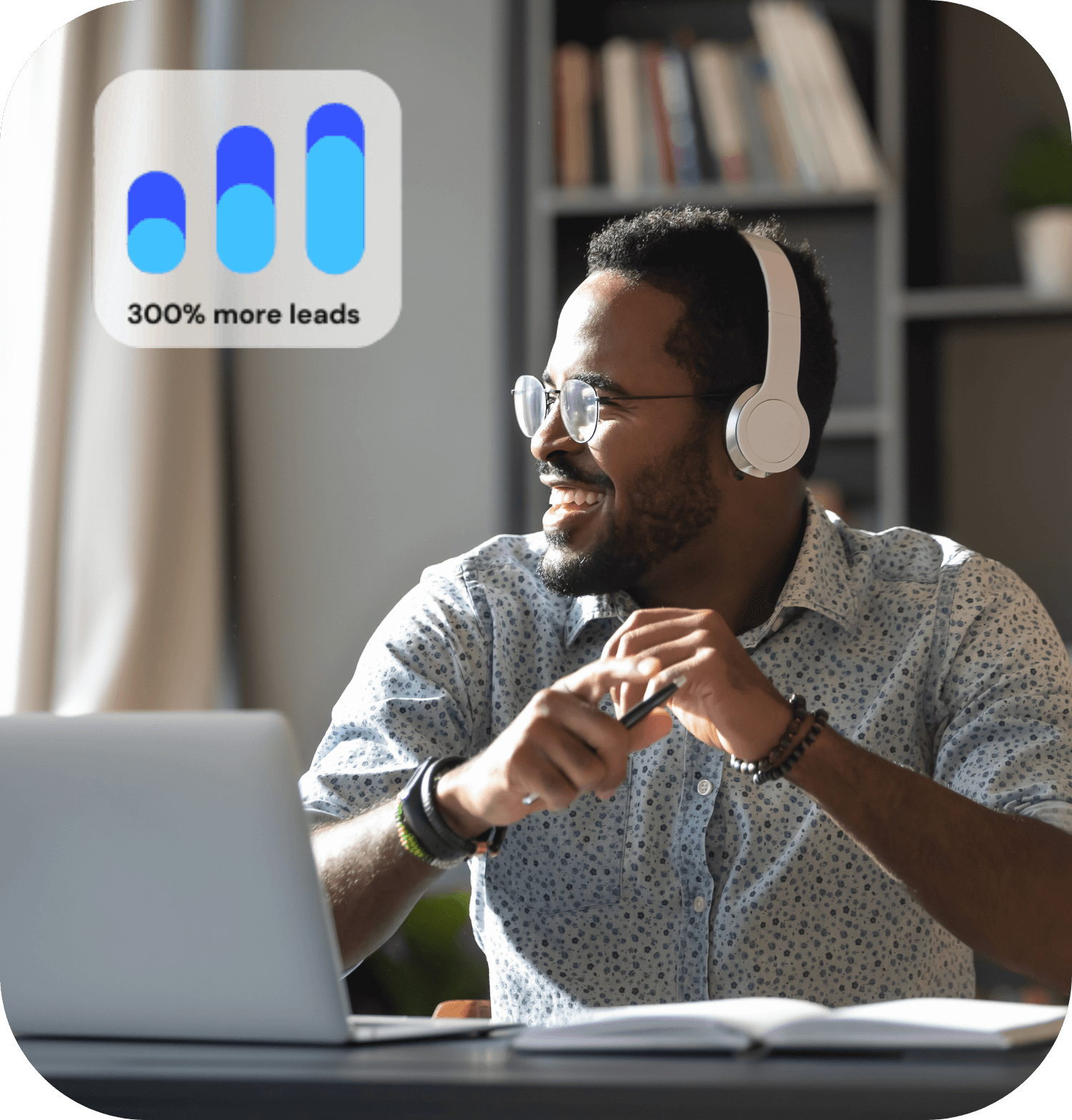 Discover how rebel iQ helps you grow your website business
Your rebel iQ Strategy Call comes with a free, personalized Partner Opportunity Assessment & SWOT Analysis.