Why is local SEO important to Brokers? 
Almost half the searches on Google have local intent. Further, "near me" Google searches have doubled in the past year (for example, "mortgage loans near me"). Masses of high-value searches for local businesses and services. Depending on your location, that's likely thousands searching for mortgages in your local area …every single day.
Let's assume an ultra, ultra modest assumption of just 200 hundred local-intent searches in your area for mortgages. Over 1 year, that'd be 73,000 searches for mortgages in your area.
Now, how many loans can even the most productive Brokers and Loan Officers (LOs) close in 1 year? Most close anywhere from 18 to 25 loans in 1 year. Let's suppose you're a real rockstar on the higher end, closing as many as 40 in a single year. Do you think you could source 40 loans from 73,000 local searches? Yes …and no.
You need to rank well in Google to have a real chance of getting in front of those daily local searches. Mortgages and Brokers are especially local-intent based searches. For example, people don't care where their kitchen or bathroom supplies come from. They just turn to Amazon for the cheapest price …and GOOD REVIEWS. But a Mortgage Broker? Now, that's someone they want to interact with in person, locally. Mortgages are likely the single biggest personal investment for anyone. They need to know they can rely on someone local, someone nearby they can TRUST.
How do you achieve that position of trust? What are the primary factors of your local-search ranking?
Google My Business:

For example, keywords in the name, category, etc. 

Proximity:

How easily people find you in relation to where they are located. 

Google Reviews:

A customer-generated evaluation of your business, including service, support, experience, and much more, all publicly visible on Google.
A solid local-search ranking can provide a significant boost to your business. But, what's the ultimate trust compass, when a Google searcher can't distinguish you from all the other competitors on the first page of Google? When they have no idea whom to turn to for help with the largest investment in their life. What is the zenith of TRUST? The Local Pack.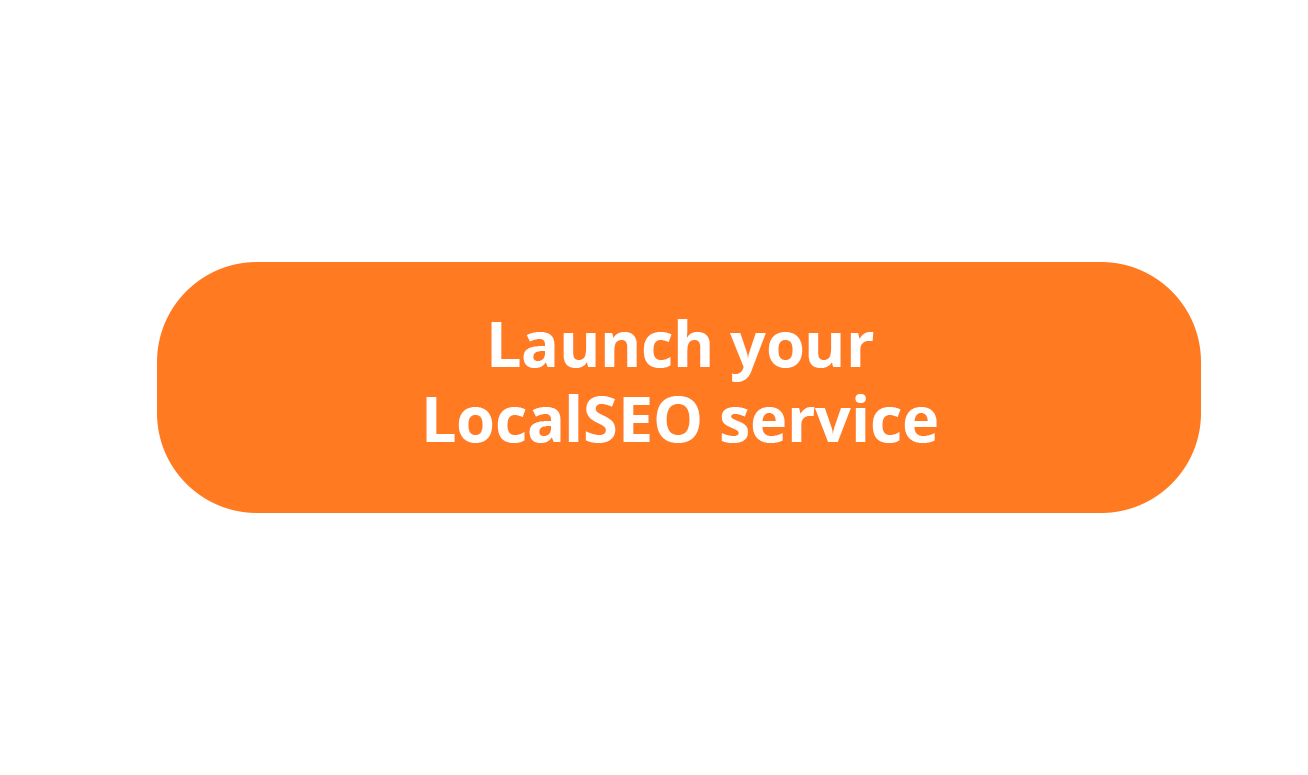 What is the Local Pack? 
The Local Pack appears in the top spot 93% of the time when a local search is performed! What does that mean for you? Businesses optimized for a Google local search have a better …much, much better chance of ranking at the top of the search engine results page (SERP). In fact, 78% of respondents agree that Google has become the new homepage for local businesses.
What do those numbers really mean for you? It means you could potentially power hundreds of new loans by enhancing your local SEO and tapping into even just a fraction of your local searches. 
How can you implement a local SEO strategy now that will outrank your competition and directly benefit you?
Execute these 3 local-SEO tips to crush your local market:
1.Google My Business (GMB): The average Google listing consistently updated with GMB gets 5x more views than listings that haven't been claimed by their owners! Your GMB profile is the best place to start your local SEO efforts—the most important listing to set up and maintain.
Claim and verify your business. Make sure your GMB page matches the information on your website to maximize results.

Keywords and accuracy are critical for all business listing information. 

Post photos to highlight your events, milestones, accolades, certifications, association memberships, niche services …anything your potential clients might find as a differentiator over your competition. Pictures of happy customers, office videos, and fun team photos are a plus. Potential customers want to know a bit about the HUMAN they'll be trusting hundreds of thousands of dollars to. They want proof. Build lucrative trust.

2. Citations: Local citations either positively or negatively impact your local search engine rankings. The number of citations your business accrues, the accuracy of data featured, and the quality of the platforms you operate on all influence your ranking. If accurate, the search engine trusts the validity of the data, which is believed to strengthen your business's chance of ranking well. Start with Google My Business, Facebook, Acxiom, Neustar Localeze, and Infogroup. 
Make sure your listings are claimed and your Name, Address, Phone number (NAP) are consistent across your listings.

Missing or incorrect data or information can result in unhappy customers, lost revenue, and a drop in local search ranking.

You may need a service or tool to update your listings on certain citation websites. Guess where you can find help with that? If you get stuck updating your listing, try Googling "local citation software tools."
3. Google Reviews: Online reviews influence over 65% of consumers, especially for major purchases. Further, 88% of people trust online reviews as much as a personal recommendation. And what's been a boon for some and doom for others is negative reviews.  They can have an even bigger impact, with the potential to cost you up to 70% of potential customers. A boon for Brokers who consistently deliver sterling service and results, setting themselves far apart from the doomed churn-and-burn vermin out there. 
But it's not enough to hope award-winning service will reward you with a 5-star review every time. Asking for reviews and having a proactive validation strategy is key. Make sure you ask for a Google Review from every client. Plant the seed early. Ask customers during the process if they'll write a review for your business. If you help customers enjoy the process of getting what they need, they'll be happy to do so.
Train your staff to ask for reviews, too. Reward and acknowledge your staff when they're mentioned in a review. And you can easily install plugins to have real-time Google Reviews presented on your website. You should also consider a system that logs your reviews, so you can plant them throughout your marketing materials. Providing social proof right alongside your services converts more customers.
Have a quick-and-easy email ready to send Google Review requests to your clients. More successful Brokers automate or offload their Google Review curation via efficient automation software and Managed Reputation Services. If you don't have your GMB page ready, get started now by asking for a Facebook recommendation.

Bonus local SEO tip! 
Audit your competition. "Mystery shop" them. Are you the better Broker in your local area? Once you've found your competitors, get a pulse for the following:
Are they more credible than you online? Are they in the Local Pack? 

How many reviews do they have?

What is their average star rating?

Review competitor Google content. What level of quality and type of content (for example, blogs, social media, videos, pictures, educational materials) do you need to  publish to surpass your competitors' online presence? 

Key performance indicators (KPIs) and social engagement score. What do you need to work on to outrank your competitors?
Do you provide consistent value?
Consumers on the whole might be a fickle beast. But the need for local value and quality is a constant. Strong local-SEO ranking isn't complex. Nor does it require monumental effort. Consistently do a great job for customers, and make sure more than just those customers know about it. 
Whether all the above seems like rocket science or you don't have the bandwidth to incorporate a new system right now, a trusted Reputation Management Service can help you own your Local Pack and drive more 5-star reviews. With local SEO and great reviews helping you close more loans, that kind of service pays for itself. 
Provide high-quality service and implement an ongoing system to take your rightful position as Leader of the Pack.
Book your custom Digital Marketing Assessment and ask about Local SEO.
Here's to your local empire!